Our two guest sommeliers will be tasked with choosing the best wines of Spain and Italy to pair with a distinctive menu specially created for the evening. Explore two Old World regions that produce most of the highest-quality wines: Spain with its multiple climates and styles versus Italy's classic wine regions. Guests will enjoy a gourmet meal while the presenters discuss, explain, and debate the merits of their selections. Which pairing will prevail?
Eight wine tastings battling throughout a four-course chef's menu...You decide who wins!
MENU
1st - Papa al Pomodoro
2nd - Scallop Carpaccio with pepper slaw
3rd - Veal Milanese with Lemon lentils
4th - Torta Della Nonna with Spiced panna cotta, apple cider
Date: Wednesday, November 13th, 2019
Time:
6:30 p.m. - Welcome Cocktail
7:00 p.m. - 9:30 p.m. - Dinner
Price: $59.00 per person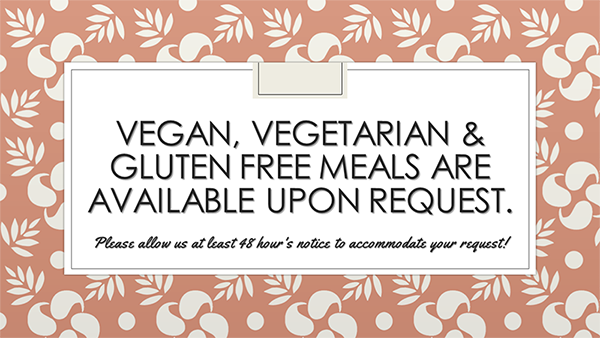 What Is The Dress Code?
Walnut Hill College's dining rooms ask that our guests adhere to a "business casual" dress code while attending events on our campus.
Location
This event is held in the dining rooms of the historical Allison Mansion at 4207 Walnut Street, Philadelphia, PA 19104. Guests are welcome to use our FREE gated parking lot directly off of Walnut Street between 42nd and 43rd Streets. Parking is available on a first come, first served basis. Please enter the main entrance to be directed to your table by a College representative.
Questions? Check out our full Terms & Conditions by clicking here.
1st
Papa al Pomodoro
2nd
Scallop Carpaccio
pepper slaw
3rd
Veal Milanese
Lemon lentils
4th
Torta Della Nonna
Spiced panna cotta, apple cider